About Our Site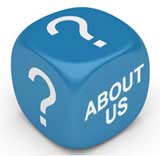 AboutIntelligence was formed to offer a unique reference point on understanding intelligence, artificial intelligence and iq tests.
Are we born with a predetermined level of intelligence or can it be improved? Are there different kinds of intelligence? How can we assess intelligence? These are the types of questions many people seem to have but there are few resources available on the Internet for finding all of your answers in one, accurate place.
To remedy this problem, we created a comprehensive website that is thoroughly researched and based on evidence. We look at the real-life questions people have about intelligence and we explain them in understandable terms that remain true to science while still being easy to learn.
Our website writers are fascinated by the concept of intelligence and what kinds of factors can affect how 'smart' we are or how we process new information.
By providing this website, we hope you will find it to be an educational and beneficial resource to use in your own personal quest for information, wisdom or perhaps just a very interesting read.
Our concern was that there was no single UK resource for interesting features and practical advice on this subject.
Our features and articles are written by experts - who have experience, or a particular interest in this area.
Our Background
AboutIntelligence was founded by John Rowlinson, the founder of PtS.
John, through PtS, is involved in a number of ventures including software and property companies. A percentage of revenue from these activities goes towards funding AboutIntelligence and a number of similar sites.
Our focus is simply on having experts create the highest quality information possible that is widely read.

Related Articles in the 'Site Information' Category...