What is MENSA International?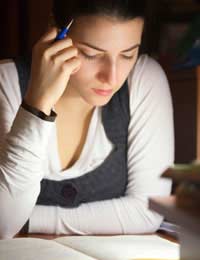 Probably the most famous high-IQ society in the world, Mensa is also the largest and oldest. It is a non-profit organisation which seeks to provide a non-political society where members can participate in a range of social activities and enjoy each other's company. It has no social, racial, religious or any other distinctions – the only criterion for membership is a high testable IQ.
Origins
Mensa was founded in the UK in 1946 by a barrister and a scientist/lawyer who wanted to create a society for "bright people" – it would welcome all people regardless of background; the only qualification for membership was a high IQ in the top 2% of the population. Today, Mensa has the same goals, although it is now composed of 50 national groups with over 100,000 members, all under the umbrella organisation of Mensa International. In fact, there here are active Mensa organisations in on every continent except Antarctica. The members can be further split into Special Interest Groups (SIGs) at international, national and local levels corresponding to a variety of interests ranging from motorcycle clubs to entrepreneurial cooperations.
The name "mensa" comes from the Latin word for "table" and was intended to represent the round-table society of equals and race, color, creed, national origin, age, politics, educational or social background are irrelevant.
Goals
Mensa has 3 official goals: "to identify and foster human intelligence for the benefit of humanity, to encourage research in the nature, characteristics and uses of intelligence, and to promote stimulating intellectual and social opportunities for its members." To this end, it hosts a number of social and cultural events as well as being involved in programmes for gifted children, scholarships and literacy.
Members
Contrary to popular misconception, Mensa members are not just academic geniuses or chess champions. They range from high school dropouts to people with multiple doctorates to even pre-schoolers! Some are multi-millionaires and some are on welfare. The members' occupations include fire-fighters and professors, scientists and truck drivers, farmers and computer programmers, military personnel and artists, police officers and musicians…almost every job imaginable. In age as well, Mensa members do not conform to a stereotype, with members ranging from 4 to 94, although most members are between 20 and 60. The youngest to join the society, for example, were aged 2 years and 9 months while the oldest member is listed as 102 years old.
How to Qualify
There really is only one prevailing characteristic for Mensa members and that is high IQ. Specifically, you have to score in the 98th percentile or higher in a standardised, supervised intelligence test, such as the Standford-Binet. In other words, you have to score within the top 2% of the population. It is not the raw score that matters so much because different tests will have different scales therefore a test score of 132 can be the same as a score of 148 on another while certain intelligence tests don't even use IQ scores at all. Therefore, to avoid confusion, Mensa have set their criterion based on a percentile achievement. There is no other qualification for membership eligibility.
Applicants for membership can either submit the qualifying test score from an intelligence test they have already completed (providing it is an "approved" test) or they can take the Mensa test. Details of the approved intelligence tests as well as the procedure for the Mensa test are available on the Mensa website. Note, all tests have to be conducted through the nearest Mensa office as there are no online tests that can be used for admission.
You might also like...