Self Esteem and Intelligence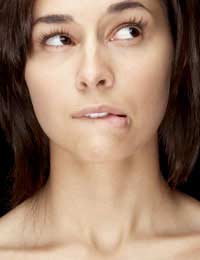 Self-esteem is important for many reasons – helping us connect with people, giving us a solid sense of stability and confidence within ourselves. Self-esteem also just generally helps us to feel good on a daily basis. When it comes to how we see ourselves, the power of positive thought can further enhance intelligence.
A recent study found that you could actually improve your smartness by simply believing in yourself. If you think you can be smarter, then this positive kind of thinking might be enough to make you more intelligent. It seems simple but is surprisingly effective.
Changing Intelligence
There is still a school of thought that intelligence is genetic, unchangeable and we simply have smartness or we don't. This very static view of intelligence can mean that people don't believe in themselves and have the self-esteem and confidence they need to reach their intelligence potential.
It also relates to myths about intelligence in terms of stereotypes around race. Although we do know that there is scientific evidence to support that intelligence is inherited to some degree, this is not specific to one race.
Positive Thinking for Better Intelligence
A team of psychologists recently investigated how positive belief could influence intelligence. They gathered a sample of university students across a number of ethnic groups and then taught them ways to view intelligence as something they had the power to change. They also used a control group in the experiment. The control group did not receive this powerful message that intelligence could be improved through their own actions.
The results showed that you could indeed improve your intelligence by believing in yourself. The students who received the message that IQ was changeable ended up improving their marks in university to a greater extent than the control group. Their perceptions changed as well. These students viewed academic learning at university as more valuable and important than those students in the control group.
Reaching Your Potential
Another way that self-esteem relates to intelligence is that people who are not confident are less likely to use their intelligence to its full potential. If you are hesitant to make decisions, interact with people or use a skill, your lack of self-esteem prevents you from making use of your intelligence.
Strengthening Skills and Learning New Ones
The less you are using your mind and your skills, the harder it is to enhance your intelligence or keep your talents and abilities fresh and effective. It is one of the many reasons why parents are encouraged to foster self-esteem in their children right from the start. Children who are confident have been shown to be more likely to try out new activities and skills, all of which can help them to learn and grow.
Believing in Yourself
We can all benefit from a strong sense of self-esteem that comes when we believe in ourselves and have the power to try out new skills and improve the ones we already have. By believing you can get smarter, you are more likely to enhance your intelligence while feeling good about yourself in the process.
You might also like...