Smarter Kids from Active Mums?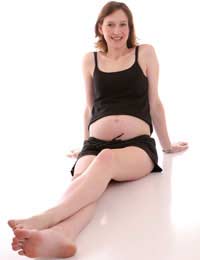 It isn't exactly surprising news that being active has health benefits. The same holds true for pregnant women. Staying active helps a woman to stay healthy during her pregnancy. But researchers think it extends even further than that – pregnant women who are active throughout the pregnancy may be more likely to have smarter children. Smarter in this case means improved memories, alertness, memories and coordination.
Activity and Intelligence
We already know from previous studies on animals that activity during pregnancy could improve the intelligence of the resulting offspring. In this new study, it is suggested that pregnant women who partake in exercise three times each week will give birth to babies that have a better ability to retain memories.
Researchers believe that the study will show that women who exercise throughout their pregnancy have babies that have enhanced mature cognitive functions. This will possibly be more pronounced when we look at their long-term memory.
Previous Research on Mums
Previous research has been somewhat limited on how active mums can provide benefits to their babies' intelligence. One small study found that the women who exercised throughout their pregnancy had babies who scored higher on a general test of intelligence as well as tests for language. These babies were more alert and tended to do better on tests of coordination.
Animal Studies on Pregnant Rats
In a study on rats several years ago, researchers put exercise wheels in the cages of one set of pregnant rats. The other cages contained pregnant rats but no exercise wheels. Researchers found that the offspring of the exercising rats had more cells in the part of the brain responsible for learning and memory.
The unfortunate and obvious limitation of the experiment, however, was that scientists couldn't confirm the findings through cognitive testing. The best approach would have been to use behavioural tests but the rats had to be dissected to examine their brains.
Helping Pregnant Women
One of the challenges with this kind of research is that there are still many myths about pregnant women and exercise. Some women still think that it is dangerous to exercise during pregnancy. They worry that the activity can harm their baby and that it's best to be inactive and 'rest' throughout the pregnancy. This, however, is far from the truth.
Safely Getting Exercise During Pregnancy
While a pregnant woman should still listen to her body and rest if she genuinely feels tired, partaking in regular exercise can help her feel more energetic during the pregnancy. As with any kind of exercise though, you should speak to your doctor if you are starting anything new or are unsure about a programme. As much as your activities can help your baby's intelligence, your health is a priority.
A Healthier Baby
There are many reasons why pregnant women should exercise during pregnancy. Fewer complications, a healthier weight and less depression during pregnancy are only a handful of wonderful reasons to stay active. With previous research and the promising suggestion of positive results from this new study, it is expected that these benefits can mean a smarter baby as well.
You might also like...