Emotional Intelligence and Self Harm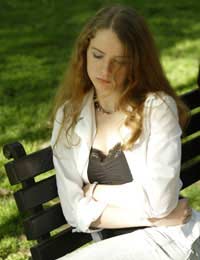 Self-harm remains a major problem in Britain and elsewhere around the world, particularly among teenagers. Finding out risk factors and identifying the problems that can lead to self-harm remains important to help intervene very early on, reducing this issue in young people today.
A recent survey found that one in twelve teenagers in Britain engages in self-harm activities on a regular basis. This works out to approximately two children in every classroom who self-harm. It is considered a highly self-destructive behaviour that has significant emotional and physical consequences for young people.
Trying to Cope
A recent study found that a lack of emotional intelligence could potentially lead to poor coping mechanisms in teenagers. In turn, this can lead to a higher likelihood that teenagers try to cope through self-harm actions.
What is Emotional Intelligence?
Emotional intelligence, also known as EQ, is a person's ability to control their emotions, particularly in relation to other people or groups of people. It is often pitted against IQ and both sides debate which one is most important. Many experts will agree that both have value and can contribute to different kinds of successes in life.
Testing Out Emotional Intelligence
There are different ways to test emotional intelligence but they generally involve self-reporting and other methods, or a test of emotional 'skills' a person has, not unlike the skills testing of IQ but less traditionally academic.
Emotional Regulation in Teenagers
In this study, the researchers tested teenagers to see how they identified emotions as well as how they used, managed and understood their emotions. The aim was essentially to see how they regulated emotions and how the self-harm coping strategy might be associated with their emotional intelligence.
Why Self-Harm?
Some people use self-harm as a means for coping. It is thought that these people struggle to manage their emotions in a healthy manner. Reducing self-harm is important as it can lead to infection where cutting is involved as well as other health consequences when the harm involves drug abuse.
British Secondary School Students
Nearly 500 students participated in the study, which investigated how self-harm might be linked to emotional intelligence and coping strategies. Researchers were hopeful they could learn more about any psychological problems that underpin self-harm actions.
Emotional Intelligence Scores
When students were tested, it was found that more than half had mild to severe signs and symptoms of depression. Those students who self-harmed showed much lower scores on emotional intelligence tests.
They were also more likely to be critical of themselves or blame themselves harshly for their problems. Researchers think that this is all part of the attempt of teenagers to ease their negative emotions that become worse from their poor coping strategies.
Helping Teens Who Self-Harm
Even though a teen may think that self-harm eases their negative emotions at the time, long-term it can cause serious physical and mental damage. Researchers hope that this recent study might be a positive step toward finding programmes that offer teenagers who self-harm a better way to cope and also improve their emotional intelligence.
You might also like...