New Foods for Intelligence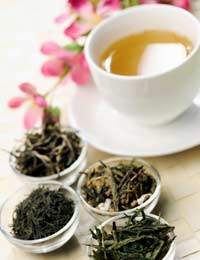 There are many ways to boost intelligence, from software programmes to training courses. Another approach that could help is to include foods thought to support intelligence. A number of different foods are suggested to help benefit your intelligence. The bonus is that they are also known to improve other aspects of health, often due to their nutrient-rich status. Try some of the suggestions and see how your learning and memory respond.
Whole Grain Foods
Whole grain breads and brown rice are good sources of B vitamins such as thiamine, which help to support a strong memory. In particular, memory loss occurs as we age. Thus, choosing whole grain foods becomes particularly important to those in their middle-aged years and beyond.
Green and Black Teas
Green and black teas have a number of beneficial substances such as catechins. These substances are antioxidants thought to reduce mental fatigue. They also provide a host of other benefits such as a reduced risk of medical conditions such as cancer.
Oysters and Other Kinds of Seafood
Oysters are a rich source of important minerals such as zinc, which support mental functioning and brain power. Zinc is also thought to support a well-functioning memory while also enhancing focus and concentration. Seafood choices such as fish, which are rich in fatty acids, can similarly support a healthy, well-functioning brain. Eating fish several times a week can help you to support a strong memory and cognitive abilities such as storing new information. Recommended fish choices are salmon and herring.
The Many Benefits of Eggs
Eggs are an excellent brain food. Besides being healthy for your entire body due to the high-quality protein found in eggs, they also contain vitamin B12, choline and lecithin. Eggs are thought to help protect the brain from age-related cognitive decline while supporting overall healthy brain functioning and memory.
Choosing Fruits and Berries
Fruits and in particular, berries are good for supporting intelligence. They are rich in antioxidants that are key for brain health. They also help prevent age-related cognitive decline while supporting memory skills and the retention of new facts.
How Nuts Can Support Intelligence
Nuts are a food that have benefits for your entire body, including your brain. They are rich in fatty acids, vitamin E and numerous other micronutrients. They all support improved concentration, memory and focusing. Including a handful of nuts in your diet each day is the recommended approach. Try walnuts, almonds, pumpkin seeds and cashews.
Antioxidants from Vegetables
Vegetables, like many other foods mentioned, are a very rich source of antioxidants, which support brain health. Aim to eat dark, green leafy vegetables on a daily basis. Try spinach and choose highly pigmented lettuce. Vegetables with antioxidants and also the benefit of folate help to prevent age-related decline while supporting a strong memory.
The Other Side: Foods that Harm Intelligence
On the other side of the nutrition spectrum are foods that are thought to compromise your intelligence. Studies show that children, for instance, who eat junk foods such as chocolate, crisps and sweets are not only more likely to suffer from obesity but can also experience a lowered IQ. One study found that toddlers who consume sugary and processed foods have less brain power when they grow up. These poor food choices parents make for their children during those precious early years can reduce IQ when the children are older. In contrast, those children who have a diet rich in vitamins and minerals experience enhanced brain growth and better cognitive abilities.
In children who are fed junk foods, studies show that this can be quantified based on how much junk food they consume. For example, every unit increase in junk food consumption for a child equals an IQ level down by nearly two points. Yet for each single point increase in nutritious foods, a child gains just over one point in their IQ.
Even though additional research is needed to validate the study further, it is still important initial evidence that diet not only influences weight and other health markers, but also intelligence. Researchers strongly encourage parents to make healthy food choices for their children. On top of that, adults can also focus on the healthy foods listed above to support their own intelligence and cognitive abilities.
You might also like...