IQ and The Flynn Effect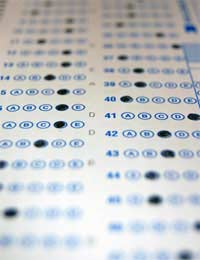 One interesting aspect of the intelligence quotient (IQ) that has fascinated scientist for a long time is the Flynn Effect. This refers to the increase in average IQ test scores, over generations in time.
In other words, in various countries around the world, the results of intelligence tests suggest that the average IQ of their populations has been gradually and steadily increasing.
IQ Tests and James Flynn
This phenomenon was first observed by a political scientist named James Flynn who observed, while working in New Zealand in the 1980's, that different generations of people seemed to be scoring increasingly higher results in standard intelligence tests. This trend had not been noticed earlier because IQ scores are usually calculated with the average score for the current group in mind and the average is always set to 100.
Therefore, someone who scores 20% higher than average would receive an IQ score of 120. However, it this was checked against the average for the corresponding group that was tested one generation earlier, it would be found that the increase was actually 30% or the IQ score was actually 130.
This suggests that the average intelligence quotients are slowly rising over the course of several generations. It is now believed that over the last century, average IQ scores in developed countries have been increasing at a rate of about 3 points per decade. In other words, the general intelligence level of the population is increasing.
However, it is important to remember that many consider IQ to be an artificial and deficient way to measure intelligence – therefore, they would argue that simply because average IQ scores are increasing does not imply that a population is getting more intelligent over successive generations.
IQ Changes Over the Generations
James Flynn's findings were reconfirmed in several other studies – using virtually every type of intelligence test and virtually every type of group, the same pattern of an average increase of 3 points or more per decade was recorded. Approximately 20 countries provided the data for these studies, including several European nations, the USA and Canada.
The highest increase (20 points per generation) was found in Belgium, Holland and Israel whilst the lowers increase (20 points per generation) was found in Denmark and Sweden. It was noted that the increase seemed to be accelerating. What was even more interesting was that an individual who scored in the best 10% one hundred years ago – if ranked according to today's numbers – would actually score among the weakest 5% - in other words, someone who was considered "bright" a century ago would probably now be considered an idiot!
The Flynn Effect and Aging and IQ
The "Flynn Effect" has now become widely accepted. It has also had ramifications in the studies on the relationship between intelligence and age. It is usually assumed that intelligence diminishes with age because older people tend to have lower IQ scores than younger individuals. However, based on the Flynn Effect, this can also be explained by the fact that older people were raised in a period of time when the general level of intelligence was probably lower.
In fact, Flynn managed to show that if these same older people were tested using IQ tests that were calibrated for the period that they grew up in, then their scores easily matched those of the younger population. So it would seem that the reason older people perform more poorly on IQ tests is not because they have got more stupid with age but that the younger people had a "head start"!
You might also like...