Brain Mapping Your Intelligence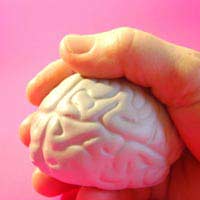 Intelligence is one of those words that hold such broad, enormous meaning. We have many ways to measure it and probably just as many ways to interpret it as well.
Creating a Brain Map for Cognitive Abilities
One challenge has been to look at what is happening in the brain and how this relates to a person's intelligence. Recently, researchers mapped out the brain in terms of cognitive abilities. They wanted to see how different parts of the brain were active to form the typical IQ scoring we see on tests.
Magnetic Resonance Imaging (MRI)
By using very detailed MRI and computerised tomography (CT) brain scans of patients, researchers were able to put together a cognitive map of intelligence. They recruited neurological patients who each had some level of cognitive impairment. For some, this was the result of a stroke or traumatic brain injury.
Four Measurements of Intelligence
Researchers used a special test that is made up of four measurements of intelligence. One is the ability to create speech and understand it. Another relates to visual and spatial processing. The third is how well a person can retain information, similar to what we know as short-term memory. The fourth is the processing speech index.
Connecting Intelligence to Brain Lesions
First, the brain scans of all patients were put into a common reference frame. Next, researchers used a special technique called voxel-based symptom-lesion mapping. Although it sounds complex, the technique basically helps researchers to link up the location of the brain injuries in the patients to scores on each of those four measurements.
Researchers wanted to know if certain areas of the brain are vital for the four key measurements or if they're distributed throughout. This would mean that intelligence is processed in a way that we can't map as it's not concentrated in any one area.
The results showed that all areas but the processing speed seem to depend on specific parts of the brain. One example is that lesions in the left frontal cortex were linked to lower scores on the verbal comprehension measurement.
One surprising find was that there is a lot of overlap in the parts of the brain responsible for working memory and verbal comprehension. It's thought that this means those two separate measurements for cognitive ability might be representative of the same intelligence.
How Can We Use the Brain Maps?
One way we might be able to use these brain maps from the study is for diagnosis purposes. For instance, a medical professional could take their own patient's test results. Then, they could combine these with the maps to help find the specific areas where brain damage has occurred.
While that alone would not be enough for diagnosis, it would still support the overall diagnostic picture. It could help a medical professional to localise the brain-damaged areas.
Using the Results to Predict IQ
Also, the results could help predict the IQ of patients. It wouldn't, however, be quite as easy to read as it was in the patients who have brain lesions. It would mean using a healthy person, measuring different brain areas in comparison to one another, and then making conclusions about IQ. Clearly, this study won't be used alone for diagnosis or measuring the IQ of a healthy person. It does, however, help to improve our understanding of intelligence.
You might also like...
through these skills we can improve our IQ level it's useful...
Suzu
- 6-Mar-18 @ 9:39 PM