Intelligence: Foster & Orphanage Children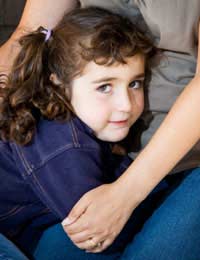 With enormous numbers of children around the world being placed in orphanages or foster care – sometimes even experiencing both – questions about the effects are important. Recent studies have actually compared the two to investigate how they influence intelligence.
Where do Children Fare Better?
Recent studies have found that children who are socially deprived and taken from orphanages but then placed in foster care experience some benefits. These benefits are shown as improvements in their growth and intelligence. They manage to catch-up to other children in a number of different areas.
What Happens During Social Deprivation?
To understand the impact, it is important to understand exactly how social deprivation can affect children. When social deprivation occurs, a child does not have the same, healthy and normal access to critical social and material resources. This results in poor childhood growth.
Studying Children in Orphanages and Foster Care
Researchers looked at infants in six different orphanages. Half remained in the orphanages and half were placed in foster care. The growth rates of the infants and their intelligence were measured over time. They were compared with each other in terms of the two groups. In addition, they were compared with a group of children who had never been institutionalised. Researchers also made sure to look at how the children interacted with their caregivers.
Starting the Study
When the study started, the children who were institutionalised showed delayed growth and development. But for the children who went into foster care, they showed significant increases in their physical growth. Not only that, but the gains were incredibly fast. Within a year, all of them were within a normal height range and ninety percent in a normal weight range.
The quality of the caregiving was a huge component when it came to the rapid growth the children experienced after being placed in foster care. The children also had normal levels of cognitive functioning, which refers to how they think and learn as well as their memory. The results show that by placing children in a healthy foster home, deficits in their physical and mental development can quickly be rectified.
Improving Childhood Outcomes
Sadly, there are millions of children who are placed into institutionalised care. As an unfortunate result, these children are more likely to suffer from stunted growth and poor cognitive development. As a society, we tend to focus primarily on nutritional needs but this study shows that it goes far beyond this one need.
While orphanages have their role, with the current knowledge of their effect on children, time spent in an orphanage should be minimised and children should ideally be placed into a loving foster home as soon as possible. The enhanced attention and socialisation access make all the difference in helping them achieve a healthy height, weight and level of intelligence for their age.
Experts conclude that we should be viewing socialisation of children with as much important as we do childhood diseases and malnutrition. Every child deserves the best chance at life – both nutritionally and with regards to intelligence. If placed within a healthy family environment, this is more likely to be a reality.
You might also like...