Personality Predictors of Intelligence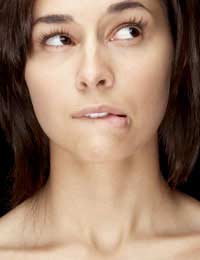 Many studies have looked at how we can predict a person's successes later in life. One such approach is to see what kinds of early signs can point to intelligence scores. In this way, we can perhaps provide strategies to improve intelligence for younger adults, helping them develop better cognitive abilities into their older years.
Being Open or Disagreeable
One recent study suggests that certain personality traits can predict a person's intelligence, which then affects their successes. It seems an ability to remain open to experiencing new situations could be predictive of intelligence earlier in life. But the opposite is also true – being disagreeable could predict intelligence later in life.
The study looked at young adults and older adults to see what personality traits might predict intelligence. Most of the older studies in this area just looked at younger adults, making this study one of the first of its kind.
Different Intelligence Levels
The participants were put into three groups. The first consisted of young adults, the second older adults who were cognitively superior to the young adults, and the third was older adults who were cognitively superior to the young adults and the other older group.
How Did Personality Predict Intelligence?
Results showed that being open and extroverted was predictive of basic knowledge in young adults. Being open was part of the ability of young people to retain general information and also to store short-term data. This time of life is typically where a person's general knowledge increases more quickly.
A Disagreeable Nature for Better Cognitive AbilitiesYet in the older adults who were cognitively superior to the young group, personality traits such as being open and extroverted didn't have much effect on their ability to retain basic information. In this group, personality wasn't that important in explaining the differences in abilities compared to the young group.
Intelligence and Independence
For those older adults who were superior to both groups on all cognitive abilities, researchers found that being agreeable didn't give the results they expected. It seems that being disagreeable by nature actually helps with having better vocabulary and knowledge retention in older age. Other older studies support this idea that very intelligent people can be more independent and less social.
Conscientiousness and Being Open
One interesting finding was that being conscientious and open was shown to predict short-term memory and also visual and auditory functioning in the adults who were older. This means that being conscientious does not automatically make a person smarter. Instead, it could simply help older adults to obtain better test performance.
Improving Intelligence Through All of Life
This study helps us understand better how personality affects intelligence as well as how it can influence us in different ways in our younger years versus old age.
Hopefully, it will aid us in finding better ways to enhance intelligence throughout the entire life cycle. It does, at the very least, give some insight into the stereotypes around older adults being disagreeable in nature and "set in their ways."
You might also like...