Can Intelligence be Improved?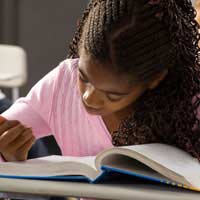 Is it possible to increase your intelligence? The number of parents anxiously paying for extra tuition and feeding their children special diets obviously think so but the nature vs. nature debate has been going on for decades and looks likely to continue unabated for some time to come. To what extent can intelligence be "acquired" or nutured? Certainly, no-one to can deny that intelligence is hereditary to some extent but it seems that an individual's environment and development can play an important role as well. Lacking sufficient stimulation, even a child with naturally high intelligence may fail to reach his/her full potential.
Are you Born With It?
Scientific studies have definitely uncovered genes linked to intelligence and for example, identical twins from the same egg and sharing the same genetic make-up are more likely to get the same IQ score than non-identical twins from different eggs. Other research studies have shown a correlation between intelligence and the overall size of the brain, as well as its glucose metabolic rate during problem solving. Studies on animals provide further support for a genetic basis to intelligence, for example inbred mice demonstrating individual differences in aspects of learning and mice with certain genes "knocked out" displaying interference with specific spatial tasks.
Can you Nurture it?
Despite the genetic component, intelligence is a complex, multi-dimensional phenomenon and it is more the result of the way your genes interact with your environment than necessarily the genes themselves. Thus social factors, such as your educational background, and physical environment factors, such as your diet, could influence your intelligence, especially during your crucial childhood and adolescent years. For example, children from working class families that have been adopted into middle class families obtain a significantly IQ higher score regardless of differences in race and gender.
Research has shown that better parenting, schooling and emotional environment (eg, leisure time for stimulating activities) can improve IQ scores. For example, one study reveals that there is temporary drop in IQ during school vacations and that delays in schooling causes IQ to drop on average 5 points per year.
At a younger age, selecting the right kind of toys and providing the right kind of mental stimulation can make a significant difference. For example, choosing a toy that stimulates the imagination and develops attention and concentration, such as Lego, is ideal but it is also important for adults to spend time with the child, interacting with the toy and giving guidance. Other good toys are those that require sensory involvement, such as touch, hearing and sight, which promotes greater learning.
Good nutrition is also vital for optimal brain function and development, particularly during childhood. In particular, the essential fatty acids which make up 60% of the brain are crucial in maintaining optimal brain function, as they play key roles in the communication between brain neurons. Studies have shown that diets lacking in the essential fatty acids required for brain health lead to seriously impaired learning skills and in some cases, are even linked to mental disorders. Conversely, diets supplemented with the correct amounts of fatty acids, like alpha-linoeic acid (ALA) and docosahexaenoic acid (DHA) result in improved mental performance and IQ scores as well as better moods and ability to handle stress.
What are you Actually Improving?
Of course, don't forget the controversy surrounding the definition of intelligence and the validity of the IQ score in measuring intelligence. Just because you manage to increase your IQ test score does not necessarily mean that you have improved your intelligence overall. You may simply have enhanced those mental abilities which are favoured by conventional IQ tests. Similarly, just because you score low on IQ tests does not necessarily mean that your intelligence overall didn't improve, as it may have improved in other aspects not assessed by these tests, which tend to focus on linguistic and logical intelligence.
The general consensus at the moment on the nature vs. nurture debate for intelligence appears to be 50/50 and more research is required to determine the relative extent of influence by each factor.
You might also like...