Effects of Sleep on Intelligence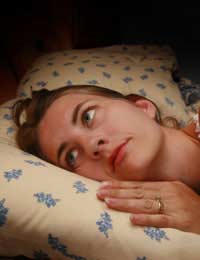 It isn't news that sleep generally makes us feel better each day. Without enough of it, we can be cranky, exhausted and just overall unwell. But just how much can sleep actually impact our intelligence?
You may have noticed that a poor night's sleep leaves you struggling to focus your attention or having troubles with your memory. It can almost feel as though you are doing things in slow motion. These kinds of effects are already known. Now, researchers have looked at emotional intelligence and how sleep can play a role in our abilities.
Your Emotional Intelligence
Researchers were curious about how sleep affected emotional intelligence – specifically the ability to make good moral judgements. The study could be really important for people in roles where judgements play a key part. A person with enormous responsibility who makes a poor judgement call could end up with a consequence that costs lives. For instance, a soldier or person working in the medical industry might be affected.
Testing Out Hypothetical Dilemmas
To find out more, researchers gave test subjects some hypothetical questions. The key part here is that the subjects had been awake for fifty-three hours at that time. Some of the hypothetical dilemmas were about saving lives and choosing one person to die. Others were simple questions such as whether someone should substitute one ingredient for another in a recipe.
What Researchers Found
The study results were interesting because researchers had expected that a person who was sleep deprived would make poorer choices. In fact, this wasn't the case. What they did find out was that the test subjects took longer to answer the more complicated moral questions.
In some basic day-to-day dilemmas, taking a bit longer to make the right decision probably won't do much harm. But for people in career roles where decisions must be made rapidly and they have enormous responsibility, such a delay could have dire consequences.
Inside Your Brain
It seems that if a person goes for a full day or longer without sleep, there is less brain activity in the prefrontal cortex. This part of the brain relates to emotions and decision-making. In one sense, even if you are awake, this area of your brain goes to sleep and is less active than it should be. The result is that your ability to make moral judgments is slowed down.
Why Moral Judgements are Important
The importance of moral judgements is major when you think about the effects they can have on others – along with the social and cultural aspects as well. If a soldier was deprived of sleep due to the line of duty, a lapse in judgment or one that takes too long could result in lives that are lost.
Similarly, a medical worker who can't act quickly in the ER could also impact their patient's life. While we need to find ways to minimise sleep deprivation, we also need to look at how we can enhance intelligence for those who have jobs where some lack of sleep is inevitable.
You might also like...