Training the Brain to Regain Intelligence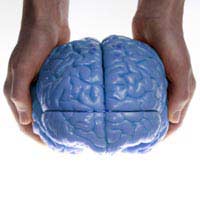 After brain injury, rehabilitation might involve many types of physical therapy. But one of the most important ones that might surprise you to learn is that cognitive rehabilitation is just as important.
When a person has a brain injury, their recovery involves work to restore functions that can actually be restored, and learning new ways of doing things for those that can't be restored. This process takes time because it is not always clear what functions have been affected by the brain injury. While the initial stages may involve slowly working through techniques to improve intelligence, it can take some time to assess that the function is not there. At this point, a trained therapist will work with the client to help them find new ways of doing things.
What Parts of Intelligence Are Lost?
If someone suffers from a brain injury, much depends on where the injury occurs and to what extent. If they suffer from an injury in an area that plays a role in memory, then they will struggle with memory. Depending on where the injury occurs, corresponding function can be lost.
Problems After Brain Injury
Many problems can occur, including communication issues or executive functions. A person may struggle to work independently. They might also have problems with keeping normal social relationships. Beyond daily cognitive tasks, higher-level executive functioning can be impaired.
Cognitive Tasks
Traditional cognitive tasks such as doing mathematics problems or logic puzzles and games are typically not enough to rehabilitate a person after a brain injury. Other tasks might involve concentration or reading. While they have some value, more is needed to train the brain to regain intelligence.
Starting Cognitive Rehabilitation
A person can start with attention and focusing skills first but then need to move on to more complex cognitive activities. Restorative cognitive activities focus on helping a person get back lost functioning.
Some programmes have been developed for this purpose. They include computerized or manual exercises. Other techniques are aimed at helping a person compensate for lost functioning. In this way, they don't regain the skill directly but they learn a new way to do something after the injury.
Gradually Improving Intelligence
Exercises can slowly be increased in frequency and complexity as a person develops their intelligence. The right cognitive rehabilitation programme can help a person regain memory and concentration while supporting decision-making processes and good speech.
Different Environments
Often, cognitive rehabilitation will start with computer and manual exercises that are done under the supervision of a trained health professional. After, a person might start to incorporate some into their daily life at home. Finally, the individual will do the exercises in real-life scenarios.
Regaining Some of What is Lost
People who have suffered from brain injuries often have an enormous road of rehabilitation ahead of them. But they show that the brain can very much be trained to regain intelligence.
Just like with physiotherapy to help the muscles in your body after injury, brain injuries require cognitive exercises to regain intelligence. While a brain injured person may not ever reach their former level of intelligence, time and effort spent on cognitive rehabilitation shows the enormous potential of the brain.
You might also like...