How Human Reasoning Works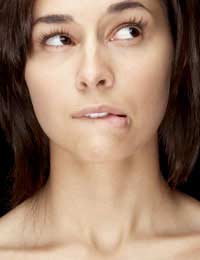 Human reasoning is a fascinating process but a very complex one as well! For most of us the process involves thinking in ways that give us 'reasons' for why we have the beliefs and answers we do to virtually anything in life. It's a quest to understand why we act and feel as we do.
Other Animals and Reasoning
In fact, we used to think that reasoning was something special and exclusive to humans but we now know that many other animals take part in reasoning as well. However, human reasoning remains the biggest mystery that most of us would like to understand.
Improving Human Reasoning
It's complicated by questions about which parts might be inherited and which aspects are learned. Better still, we want to know how we can change the ways in which we reason, helping us to gain advanced reasoning skills and more success in life.
Different Fields of Study and Reasoning
Ironically, any discussion on human reasoning means we have to participate in 'reasoning about our own reasoning.' To reflect on how we reason takes us into different fields of study. From a philosophical perspective, reasoning is usually about good and bad or what is right or wrong.
To do this, a philosopher would look at the structure of reasoning in an argument or the ways in which people attain a goal of reasoning. But for other fields such as the psychological sciences, studies of human reasoning will be more about cultural factors that influence reasoning. Or, the cognitive processes that contribute to human reasoning.
Types of Human Reasoning
How we make sense of things can actually be classified in a number of different ways. With abductive reasoning, we would try to choose the best answer to a question by showing its merits while basically falsifying the others.
Ever argued with someone whose argument just seems completely flawed? This is known as fallacious reasoning, where the reasoning in an argument makes no sense and has no logical basis.
There are also formal and informal fallacies, where the argument structure is incorrect or something is awry with the content, which then leads to an incorrect form of reasoning. While the reasoning might accurately reflect the content – if the content is wrong, the reasoning ends up being wrong as well.
Legal Kinds of Reasoning
One very interesting way of looking at reasoning is within the context of the law. Within the legal system, reasoning must occur on a regular basis. Legal kinds of reasoning happen when we think about current laws or we think about how these laws link up to court cases.
Importance of Human Reasoning
Human beings are highly evolved and intelligent. Our ability to reason is an important part of who we are and how we make sense of the world around us as well as how we form relationships and interact with others. Understanding how human reasoning occurs is a fascinating process and can help us better understand ourselves while helping us improve how we live our lives.
You might also like...