How Brain Function is Measured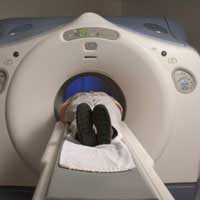 Measuring brain function can help us to understand the relationship between activity in certain areas of the brain and specific mental processes. One common way of doing this is through functional neuroimaging, which uses neuroimaging technology to measure brain function, and is a popular research tool in cognitive neuroscience and neuropsychology.
Methods of Functional Neuroimaging:
There are several methods of obtaining a map of activity in the brain. For example, it is possible to measure localised changes in cerebral blood flow which are related to neural activity. Known as 'activations', these are due to regions of the brain being activated when a person performs a specific task and they help to give an idea of the neural computations which contribute to that particular behaviour.
For instance, when a person performs tasks which involve visual stimulation, it is typical to observe wide-spread activation of the occipital lobe, a part of the brain which receives signals from the retina – and this leads us to conclude that this region of the brain plays an important role in visual perception. Positron Emission Tomography (PET), Functional Magnetic Resonance Imaging (fMRI) and Near Infrared Spectroscopic Imaging (NIRSI) are all tests which measure localised cerebral blood flow changes.
The common neuroimaging tools are:
Positron Emission Tomography (PET)
Functional Magnetic Resonance Imaging (fMRI)
Multichannel Electroencephalography (EEG)
Multichannel Magnetoencephalography (MEG)
Near Infrared Spectroscopic Imaging (NIRSI)
As with all things, each technique has its limitations. In measuring blood flow changes, for example, using PET or fMRI, the measurable changes are very slow and therefore, these methods are better for measuring location than for measuring the time-course of neural events. Conversely, MEG and EEG help to record the magnetic or electrical fluctuations which occur when a population of neurons is active and thus provide an excellent measure of the time-course of neural events but provide very poor information on where these events are located.
Further Study of Brain Function
To better understand brain function, scientists need to look beyond the traditional 'activation studies' which only focus on determining the distributed patterns of brain activity that are associated with particular tasks. Instead, they need to study the interaction of different brain regions and see how the integrated network of several regions performs the neural processing. In other words, this area of neuroimaging research extends into looking at the functional connectivity of spatially-remote brain regions, during certain cognitive or motor tasks.
One way of looking at this connectivity is to observe the effect on certain areas of the brain from stimulation of a specific part and this can be done by combining one of the traditional neuroimaging tools, such as PET, fMRI or EEF, with transcranial magnetic stimulation. Recent studies using this technique have shown that during non-REM sleep, while the brain may be responding to stimulation in discrete areas, the overall connectivity between regions is low. In other words, the different brain areas do not 'talk' to each other during deep sleep.
Aside from research purposes, functional neuroimaging has many clinical applications, such as in the diagnosis and study of epilepsy, movement disorders and migraine variants, the study of the brain for surgery, to differentiate different psychiatric syndromes and even monitoring the depth of anaesthesia in a patient during surgery.
You might also like...